Biden Wants to Unite A Divided Nation, But Do We Really Want That?
Nov 13, 2020
by David Fowler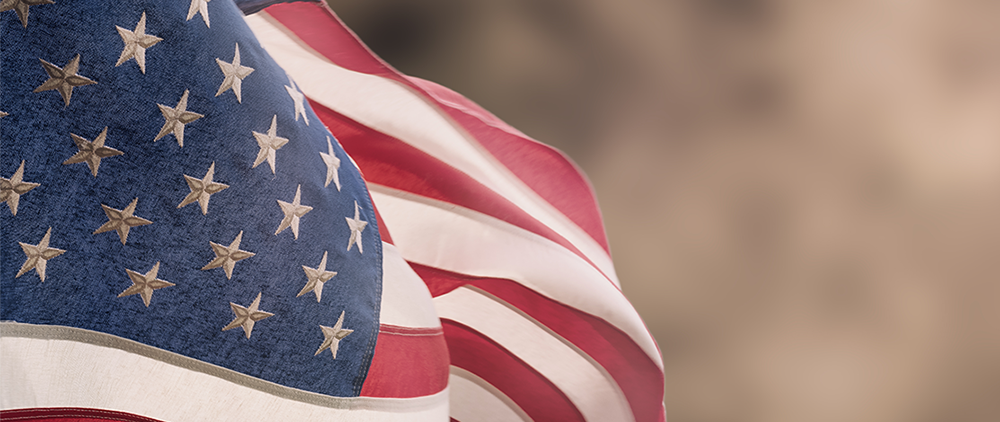 This past Sunday, The Tennessean, ran a story entitled "Can religious leaders help US repair post-election divisions after Joe Biden victory?" The article states that "Biden wants to unite a divided nation. . . . It is a tall task. The wounds of division post-election are deep and unity work is hard, but clergy in Tennessee still think it is worth doing." Worth doing? Sure. But how?

What the Article and Ministers Said
The
article
cited a post-election Pew Research survey that said- "the elected officials who take the oath of office in January will be representing two broad coalitions of voters who are deeply distrustful of one another and who fundamentally disagree over policies, plans and even the very problems that face the country today."
One Christian minister asked to comment said, "The church can help heal America, but not without being honest about the past and examining what needs changing in today's culture." Concerning the Christian church itself, he said, "this division has existed since its original sin of racism and support for slavery." This, I presume, is his solution—beginning by addressing racism in the church.
According to
the Tennessean
, another Christian minister said he "is not interested in Biden's call for unity if it means having to agree with what [he called] an 'anti-God agenda.'" He said, "I don't think it's as much of a call for unity really whenever the call for unity is to come to my side and agree with me."
His solution: "We as Christians are doing a very sorry job of actually understanding each other and the holy Bible and actually acting in obedience to God, instead of just giving lip service on Sunday morning services."
What the Ministers Didn't Say
None of what these ministers said is wrong, but I believe something is missing (or wasn't reported) that takes unity to a whole other level. John Owen, a 17th Century minister and advisor to British politicians said in his book
Meditations and Discourses on the Glory of Christ:
The Lord Christ is peculiarly and eminently glorious in the recapitulation of all things in him, after they had been scattered and disordered by sin. This the apostle proposeth as the most signal effect of divine wisdom, and the sovereign pleasure of God.

"He has abounded toward us in all wisdom and prudence; having made known unto us the mystery of his will, according to his good pleasure, which he has purposed in himself: that, in the dispensation of the fulness of times, he might gather together in one all things in Christ, both which are in heaven, and which are on earth, even in him." Eph 1: 8-10.

Two things from this relate to my first 50 plus years in evangelical churches. First, I heard about Heaven and the alternative, Hell. But the "recapitulation" of all things? Not to my recollection. Second, an exclusive emphasis on personal salvation and one's eternal destination can obscure where unity really lies and the unity that lies ahead.

What is this "recapitulation of all things"?
In Webster's 1828 dictionary "recapitulate" means: "To repeat the principal things mentioned in a preceding discourse, argument or essay; to give a summary of the principal facts, points or arguments.
While Jesus did come to redeem and to save the lost, that is only part of the "first things" being "recapitulated." The rest is the creation described in Genesis 1 and 2 that suffered from the effects of the Fall described in Genesis 3.
The really good news is that God intends to finish the glorious work He began. As P. Andrew Sullivan said in his new, easy-to-read book,
Creational Worldview: An Introduction
, "God said he would create all things new, not all new things." See Revelation 21:5.
Think about it. Nothing God originally created fell short of the glory of God. It was "very good" (Genesis 1:31). God simply tasked mankind to finish filling and forming what God started when He planted the garden for Adam and Eve (Genesis 1:28). That filling and forming continues to this day, though burdened, distorted, and misdirected by the corruption of sin in the descendants of Adam.
But God is making things new, even though progress may seem slow, unsteady, and often indiscernible. He is doing so through the work of the "second man" and "last Adam" (1 Corinthians 15: 45, 47), Jesus, and all those who are "in Him," which phrase is the key to the glorious consummating unity of which Owen and the Apostle Paul wrote.
The 'point' at which unity comes together

Notice that the Scripture Owen quotes and on which he based his statement says that the "gathering together in one" relates to "all things." This is a fundamental, comprehensive unity, but it only takes place "in Him."

Christian unity is not in a creed or confession like the Rotary or Kiwanis Club, though Christians do hold to certain beliefs. It is not founded in political, economic, or social status like is true of a civic group or country club, though Christians may gather within local communities that share such similarities. It is founded "in" a person.

More specially, unity is being joined to the person of Jesus Christ so that the "Spirit of Christ" is in the person and the person is, therefore, "in Christ" (John 14:17, 20). Each such person is a "new creation" (2 Corinthians 5:17, Galatians 2:20, 6:15).

The fallen person that is "in Adam," as his descendant, is not made better but, "in Christ," gets the death he earned (Romans 3:23, 6:3-4). Not dead in Christ? Then not new either. Simple as that.

But, this "newness" of life (Romans 6:4) produces a unity "in Christ" in which each member realizes he or she is necessarily joined to and one with the others who are joined to Christ.

This is that unity of which Jesus spoke when He prayed to the Father "that they all may be one, as You, Father, are in Me, and I in You; that they also may be one in Us, that the world may believe that You sent Me" (John 17:21, emphasis added)). That is why Paul said, "from now on, we regard no one according to the flesh," in other words, according to those physical, social, economic, and educational differences that would otherwise divide us (2 Corinthians 5:16).

This unity allows for the old disordered creation to pass away and for a renewed comprehensive unity and diversity unmarred by sin to begin to arise, even as it was in the beginning. The recapitulation of all things into one "in Christ" is made possible, because the culture creators who were disjoined from God by sin—Adam and his descendants—are made new and joined to God through the One who is making all things new.

I believe this is the secret to a comprehensive, unifying peace:

When we know whose we are, we can be content with who we are, because we know it is God in whom we "live, and move, and have our being" (Acts 17:28), and He has placed us where we need to be to serve the rest of the body as He brings about the recapitulation of all things (1 Corinthians 12:20-27).

As the late J.I. Packer said, "Once you become aware that the main business that you are here for is to know God, most of life's problems fall into place of their own accord."

In Sum: What Must Be the Church's Message?
The church, as such, has no answer to the need for a peaceable unity unless it gives the truly unique answer given by the Gospel. That is why the Apostle Paul went to a godless, sensuous Corinth and "determined not to know anything among [them] except Jesus Christ and Him crucified" (1 Corinthians 2:1).

I think we could use a lot more of that kind of determination among Christians and in our pulpits. But do Christians want unity badly enough to have thatkind of determination?

Proclaiming and living that out could make real unity very costly. May God grant me the grace to be so determined.

---
[i]All scripture quotations are from the New King James Version
David Fowler served in the Tennessee state Senate for 12 years before joining FACT as President in 2006.