Evaluating Candidates For The Most Influential Office In State Government
Jul 22, 2022
by David Fowler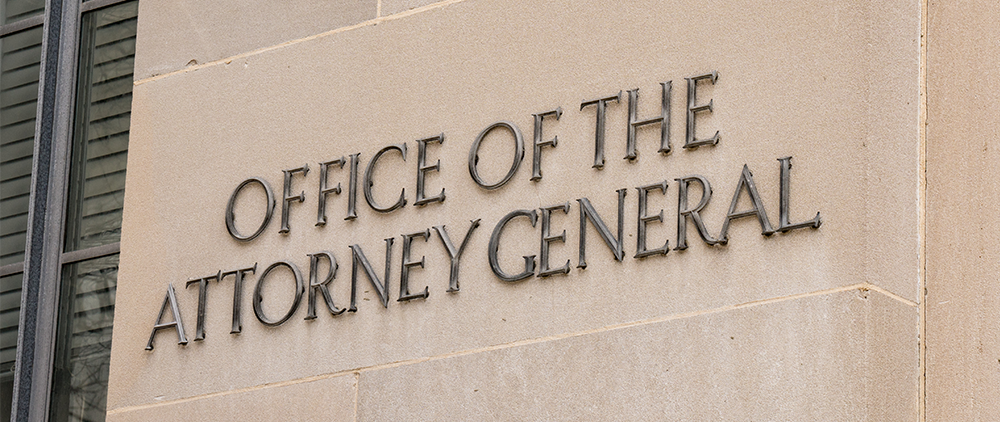 The next attorney general for our state will soon be selected by the justices on the Tennessee Supreme Court. I would submit that it is the most influential position in state government. And only one person whose name is being bandied about that I think might appreciate at this moment in our Nation's history the gravity and import of one of the office's most important powers.
The attorney general has great influence because he or she chooses to defend or not defend the laws we convince our lawmakers to enact. Thus, the attorney general's advice to the governor and legislators on the constitutionality of a proposed law is highly influential. Who wants to go through the trouble to enact a law the attorney general will not defend? I have seen the advice of the attorney general be "weaponized" to defeat legislation that a governor or legislator does not like.
Sadly, neither the public nor our representatives have any say in who will next serve. In fact, Republicans routinely kill bills that would provide some version of accountability to that office. But that is a topic for another day; my point today pertains to the common law and its relevance to the attorney general's duties.
The Express Importance of Common Law to the Attorney General's Duties
The statute that spells out the attorney general's duties, T.C.A. § 8-6-109, is composed of two main parts. Part (a) is general in nature and part (b) details specific duties. Part (a) reads as follows but pay attention to the second sentence:
The attorney general and reporter has and shall exercise all duties vested in the office by the Constitution of Tennessee and all duties and authority pertaining to the office of the attorney general and reporter under the statutory law. The attorney general and reporter is authorized to utilize and refer to the common law in cases in which the state is a party. (emphasis supplied)
I had no clue how important common law was until the last five years, even though I graduated in the top 15% of my law school class in 1983, clerked for an appellate court judge, practiced law continually from 1984 to 2006, and served on the state Senate's judiciary committee from 1994 to 2006.
Why Common Law is so Important to the States
I can comment only briefly about the importance of common law, but if you want to understand it better, listen to today's episode of
God, Law & Liberty
and the two previous episodes.
But common law is the only check we have against totalitarian government because it is grounded in the belief that there is a law the civil powers did not make and that cannot be entirely abolished. It raises its ugly head (in the minds of liberals who hate the idea that we are not God) to check the powers of civil government.
For example, common law did just that in June when it was used to protect the Second Amendment from abridgment by the state of New York and to reverse state-sanctioned murder of unborn persons (reversing
Roe v. Wade
).
In fact, in the Second Amendment decision, Justice Clarence, in an opinion in which five other justices joined, said something critically important: the amendment "codified" a "pre-existing right."
Such a statement by six justices is Declaration of Independence kind of stuff about the nature and source of rights.
How This Applies to the Tennessee Attorney General
Not understanding common law in its historical context and meaning and its relationship to the Constitution, let alone the more important matter off knowing how to make intelligent use of it, is to fail as an attorney general. Why? Because it could be a basis for sound advice to our governor and legislators on how to
successfully challenge
an expansive federal government and defend state morals laws against constitutional challenge in federal court.
Application to Brandon Gibson
I understand that Brandon Gibson, a former state judge who now works for Governor Lee, may not seek the position, though it was earlier rumored she had the support of the governor. In my view, having argued an important case of constitutional dimension before her, I think she would serve best in her current role.
Application to Lang Wiseman
Lang Wisemen, former chief counsel for government Lee, is a great guy with impressive legal credentials. When it comes to common law and its use, I believe him to be lacking.
I spoke with him at least twice about the Supreme Court's same-sex marriage decision and the Marital Contract Recording Act, which is based on the common law. He was not interested in using or didn't see an opportunity to use the common law to undermine the United States Supreme Court's same-sex "marriage" decision that usurped authority over the fundamental meaning of marriage from the states.
On another occasion two years ago, I, along with a common law expert and law professor, argued the conception of common law inherent in the Ninth Amendment could be sued to directly challenge
Roe v. Wade
. There seemed to be no interest in relying on a new constitutional theory resting in common law interpretation of the Fourteenth Amendment to defend life.
In my mind, past experience leads me to believe he will not make good use of the common law.
Application to Bill Young
Bill Young is another name that is floating around out there. He has been a deputy attorney general and knows the legislative process. That is especially helpful. I have known him for over twenty years, and I have known him to think beyond a surface level. I have never spoken with him about common law, but I do believe Bill would give strong consideration to how common law could be used to the state's advantage, and therefore, to our advantage as Tennesseans. I also believe he would be willing to listen to and learn from experts on the subject and not assume he knew all there was to know about the subject
and
its contemporary relevance.
Conclusion
There may be other candidates out there that I don't know about yet or who may be quietly considering the position, but I will judge them the same way. Common law is our constitutional ally and must be understood correctly and used effectively.
Finally, do not take anything I have said to mean that Gibson or Wiseman are bad lawyers. If I wanted to draft a good contract or litigate certain kinds of cases, I suspect they would be very good. I simply do not think they are right for this particular job at a time when understanding common law and how to use it will be critical to making solid, but innovative arguments for defending critical common law values held by most Tennesseans and resisting federal government overreach.
---
David Fowler served in the Tennessee state Senate for 12 years before joining FACT as President in 2006.