How COVID-19 Refocused My Thinking
Mar 27, 2020
by David Fowler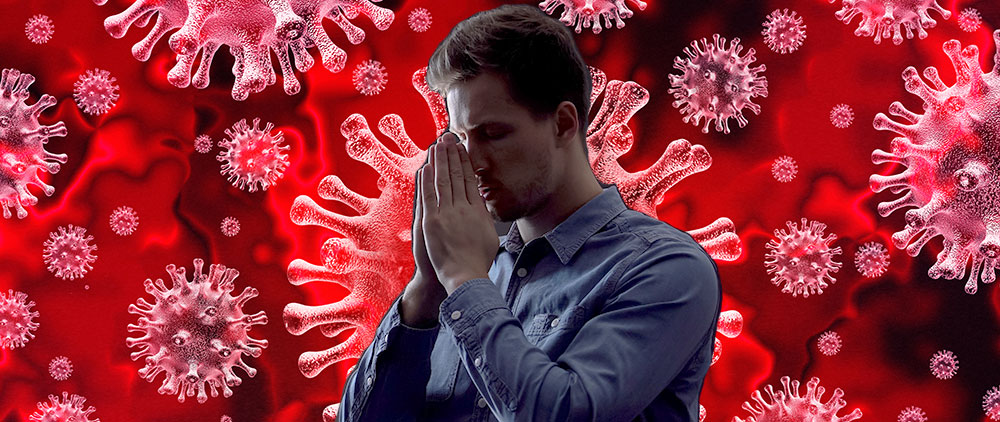 I read something about two weeks ago, before COVID-19 social distancing began to disrupt everything, that has now really refocused my thinking. It came back to me at the end of last week because it had made me think about this question: In the midst of this pandemic and all its uncertainties, what is the one thing I would ask God for if I could ask for just one thing?
I had read the words of David found in Psalm 27:4, but as I went back to them, I found a new appreciation for the fact that he began the Psalm with two rhetorical questions, "Whom shall I fear?" and "Of whom should I be afraid?" It was in this context that I
now
considered the "one thing" David prayed for in Psalm 27
1
. He says,
One thing have I desired of the LORD, that will I seek after; that I may dwell in the house of the LORD all the days of my life, to behold the beauty of the LORD, and to inquire in his temple. (v.4)
I couldn't help but compare my own petitions before God during this time to what David asked when speaking about "foes" (v. 2), "enemies" (v. 6), and the "false witnesses," "adversaries," and people who "breath out violence" toward him (v. 12).
What David was doing, though, was in
response
to God's gracious invitation: "
When You said,
'Seek My face,' My heart said to You, 'Your face, LORD, I will seek'" (v. 8).
And notice in the next verse what he really feared most, "Do not hide Your face from me; do not turn Your servant away in anger; You have been my help; do not leave me nor forsake me, O God of my salvation" (v. 9).
Putting COVID-19 in Perspective: Job
David's words have a striking parallel to those directed to God by Job, who had lost his family, homes, and flocks (source of income and wealth) and was covered in painful boils. Here is what he asked of God:
Only two things do not do to me, then I will not hide myself from You: Withdraw Your hand far from me, and let not the dread of You make me afraid. (Job 13:20–21)
What to Make of These Two Men's Prayers
Notice that both men feared distance from God. And for Job, there was a reverence for God that rose to the level of dread, producing fear. What a paradox to not want One who can evoke a sense of dread to withdraw from you!

I believe this desire for God's presence in the fearsome time in which they spoke to God was because of a compelling sweetness2 of their fellowship with God that drove away all lesser things in which sweetness could be found. Fearing the loss of those other things was, by way of comparison, like grasping onto "rubbish" (Philippians 3:8).

Asaph summarized it this way in Psalm 73:25–26: "Whom have I in heaven but You? And there is none upon earth that I desire besides You. My flesh and my heart fail; But God is the strength of my heart and my portion forever." God is all in all (1 Corinthians 15:28, Ephesians 1:23).

If these words reflect the single greatest object of thought and affection when as yet the people of God did not have the revelation of the glory of God that we now see in "the face of Christ" (2 Corinthians 4:6), how much sweeter should the relationship be to those who now have "taste[d] and see[n] that the Lord is good" (Psalm 34:8)? How much more desirous of His presence ought we to be who have in Christ the "image of God" (2 Corinthians 4:4) who was seen by David and Asaph only through shadows (Colossians 2:17)?

I confess that for most of my life, my fellowship with God would mostly be characterized by the word "duty." A sweetness of fellowship and delight in the doing of the duty were more lacking than not. Psalm 27 reminded me of my need to pray that God would intensify the sweetness and delight I now find in order that I might pray as David prayed.

I would only add this to David's prayer: Heavenly Father, please use the distance that COVID-19 has put between us as a people to close the distance between You and those who have more to fear and dread than they even realize.

Jesus bids us all, "Come to Me, all you who labor and are heavy laden, and I will give you rest" (Matthew 11:28).

NOTES
1. All verses from the New King James Version of the Bible.

2. Almost 500 years ago, theologian John Owen put it this way in his wonderful book The Glory of Christ:
If our future blessedness shall consist in being where he is, and beholding of his glory, what better preparation can there be for it than in a constant preview contemplation of that glory in the revelation that is made in the Gospel, unto this very end, that by a view of it we may be gradually transformed into the same glory? (from the preface)

Our beholding by faith things that are not seen, things spiritual and eternal, will alienate all our afflictions,—make their burden light, and preserve our souls from fainting under them. Of these things the glory of Christ, whereof we treat, is the principal, and in due sense comprehensive of them all. For we behold the glory of God himself "in the face of Jesus Christ." He that can at all times retreat unto the contemplation of this glory, will be carried above the perplexing prevailing sense of any of these evils, of a confluence of them all.

It is a woeful kind of life, when men scramble for poor perishing reliefs in their distresses. This is the universal remedy and cure, —the only balsam for all our diseases. Whatever presseth, urgeth, perplexeth, if we can but retreat in our minds unto a view of this glory, and a due consideration of our own interest therein, comfort and supportment will be administered unto us.
---
David Fowler served in the Tennessee state Senate for 12 years before joining FACT as President in 2006.