The Southern Baptist Sex Abuse Scandal and Me.
Jun 10, 2022
by David Fowler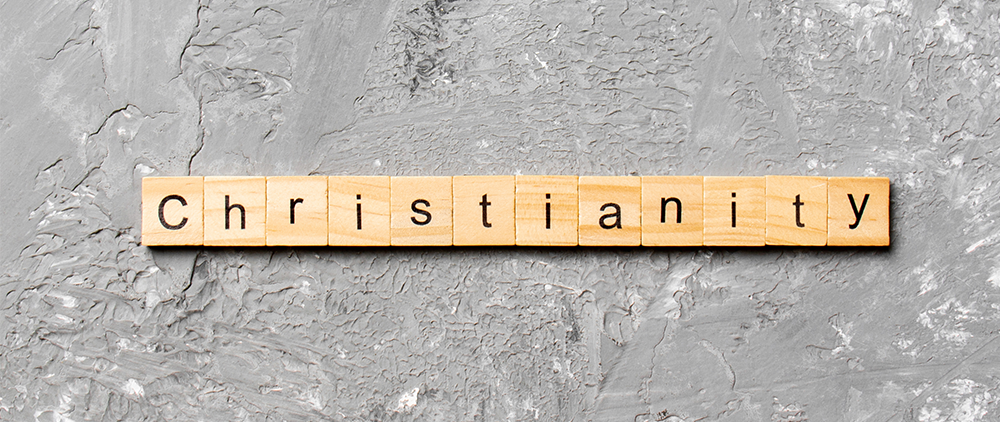 I spent most of my first 22 years in Southern Baptist Churches. Thereafter, I have been joined to other protestant churches. So, when sexual wrongs—dare we call them sins anymore? —and their cover up were exposed within the ranks of those in Southern Baptist pulpits and the Southern Baptist Convention's leadership, I could say to myself and others, "I'm not Southern Baptist." But my thoughts of non-culpability went beyond denominational lines, and it was good that they did. I saw myself with clearer eyes.
How far did my thoughts go? Well, I picked back up on a strain of thinking from about a year ago during which I was looking for a new word to distance myself from what Christian friends of mine call the "evangelical industrial complex" and others call "Big Eva," i.e., the "big business of evangelicalism."
In the world's eyes, the words "Christian" and "Christianity" are generally associated with evangelicalism which encompasses things about God and the nature of salvation that I no longer believe square with what the Bible says on those subjects.
"Christ Follower" Was Not an Option for Me
I suspect I am not alone. Some now use "Christ follower," but that, to me, had a gnostic ring—that Christianity is merely holding to certain ideas—special "inside" knowledge. For me, "Christ follower" was too much like saying I was a follower of Krishna or Buddha.
Moreover, it seemed to make Christ or Christianity just one of the many options available in our culture from which I could choose to "define and express my identity," as the U.S. Supreme Court put it in
Obergefell v. Hodges
(2015), not the truth applicable to everyone about the nature of reality as a whole.
Finally, many folks "followed" Christ back in His day until he got too weird for them, talking about "eating His flesh" and "drinking His blood" (John 6:53-66 ). Followers can leave; those joined to Christ by a work of the Holy Spirit according to the eternal plan of the Father (John 6:37-40) cannot and will not. Those who "have tasted and seen that He is good" (Psalm 34:8) will persevere because it is God who "works in them to will and to do His good pleasure" (Philippians 2:13; see Romans 15:5).
My QUEST FOR A NEW "IDENTITY" COMES TO AN END
And that is where my "identity" quest came to an end. I have come to know that salvation is all because of grace from start to finish. I bring nothing of any merit to the equation at any point, not even faith, which is also a "gift" from God (Ephesians 2:8).
Bottom line: Having recevied that gift, I cannot deny Christ any more than I can deny being human. That's what it means to say with the Apostle Paul "I no longer live, but it is Christ who lives in me" (Galatians 2:20). "To live is Christ, and to die is gain" (Philippians 1:21). I fall short of doing that every day, but that is my identity.
Why I Wanted to Disassociate Myself from the Mess that Christianity Is.
What I realized is that a desire to avoid being associated with the words Christian and Christianity when they look really ugly in the eyes of the world—and deservedly so—is either some deep-seated need to receive "glory" from those who have not come to know God (after all,
my
reputation may be at stake!) or that God's reputation needs saving by re-branding.
As to the former, when I need glory (i.e., approval or praise) from others, I am denying that ultimate and real glory belongs to God and to know Him is my greatest glory, actually the greatest glory that could be accorded any human being (Jeremiah 9:23-24; Cf. John 5:44). I would be exchanging the glory received from others for the glory of God (Romans 1:21-23) and thereby making other people and my reputation an idol.
As to the latter, God never needs saving, especially from me or from any Christian who thinks sin in the ranks needs to be covered up so that it doesn't reflect badly on God.
Anyone who thinks
confessed
sin may reflect badly on an institutional expression of Christianity may have put the institution above and ahead of God as their true identity.
That, though, is what I was guilty of thinking about—putting my identity in things other people associate with Christ, like the words "Christianity" and the "church"—instead of in Christ the person.
How to Keep God's "Reputation" Intact
I believe confessing sin, not covering it up, is what keeps God's reputation pristine as the Heavenly Father who sent His "only begotten Son" (John 3:16) into the world to be a "friend of sinners" (Matthew 11:19) and "to save sinners" (1 Timothy 1:15).
That,
not pretending that professing Christians don't still sin, is the
true
scandal—it's the scandal of the gospel: God saves sinners, and does so until the confessing sinner passes into eternity.
As I have come to know
this
God, "or rather [be] known by God" (Galatians 4:9), confessing sin has become easier (even if not always pleasant) because it is the way to a clean conscience before God (Hebrews 9:14[i]) and
that
is freedom.
Wanting to distance myself from the world's condemning perception of Christianity, like Peter denying his association with Jesus, and having a clean conscience in the eyes of those who do not know the "friend of sinners" was the sin tempting me.
But here's the truth: "Where sin abounded, grace abounded much more" (Romans 5:20). A God who can forgive someone like me is a God I cannot deny. Denying Him would be a scandal.
---
[1] Hebrews 9:13-14 is so precious to me: "For if the blood of bulls and goats and the ashes of a heifer, sprinkling the unclean, sanctifies for the purifying of the flesh, how much more shall the blood of Christ, who through the eternal Spirit offered Himself without spot to God, cleanse your conscience from dead works to serve the living God?" Christ does what all our "dead [church] works" can never do—cleanse our conscience. Ironically, for someone who worked so hard for Christ for years, the verse says I needed to be freed from dead works "to serve the living God."
David Fowler served in the Tennessee state Senate for 12 years before joining FACT as President in 2006.