Virginia's Election and the TN Legislature's COVID Special Session
Nov 5, 2021
by David Fowler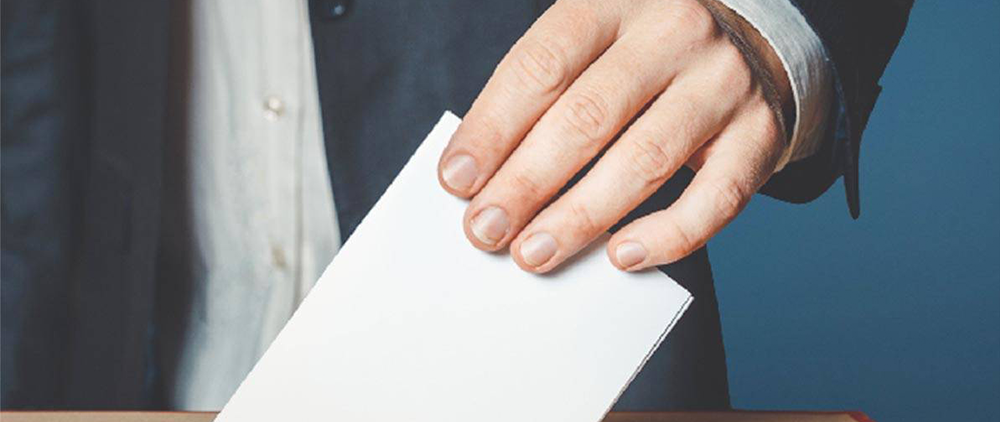 The results of the Virginia gubernatorial election should be a wake-up call for Republican elected officials in Tennessee
.
They ought not kid themselves that Youngkin's victory was a ringing endorsement of the Republican Party. Just as certain issues stirred voters in Virginia, the just-completed special session over COVID-related mandates may bring about a revolution among Tennessee voters
.
Virginia's Election Was About Angry Voters Not Political Parties.
In my view, Youngkin's win and its rather slim margin was more about voter sentiment than an embrace of the Republican party and its platform.
Tennessee's elected Republicans need to remember that voters in any state will react with fury against any candidate or party that they think has lied to or betrayed them, or treats them in a condescending manner.
I am not suggesting that voters in Tennessee are so fed up with the Republican dominated legislature that either of its two chambers will flip to Democrat any time soon. But this is where the COVID special session could come into play; voters will turn on an incumbent and eventually a Party that they think has betrayed or condescended to them if they are given an alternative. This turning is what we call primaries.
My Political Take on the COVID Special Session.
As a lawyer, I personally think the bill that was enacted could have been drafted better. I even think the legislation requested of me by Representative Hulsey could have been drafted better. Business leaders are, for a variety of reasons, already complaining about what was enacted.
I point that out because quality work takes time and final drafts need time for reflection and evaluation. In my view, having served 12 years, legislative work done after midnight on a bill rushed through during the day is not a recipe for excellence.
Citizens may not react kindly to the enactment of important legislation directly affecting their employment and health when they had no opportunity even to read it, let alone comment on it.
That will be especially true if the bill, as interpreted and applied, winds up only giving individuals a choice between getting the jab and keeping their job or drawing unemployment compensation benefits. If it turns out they are not protected or that is their choice, I suspect many of them will be among those voters looking to hold someone responsible, and it can only be Republicans.
On the flip side, business owners may not want their payments to the unemployment compensation fund going up. They also may not understand how the legislation works any better than I do and early returns in that regard are not especially promising. If those business owners feel betrayed or treated condescendingly, they or their industry associations have PAC money that they can withhold from an incumbent, even if they do not donate to a primary challenger.
In sum, as voter sentiment in Virginia demonstrated, a candidate who can tap into voter anger and frustration—here resulting from the COVID mess—can beat at least some of the incumbents who cannot demonstrate that they tried to do more than was done and just followed their Speaker. Voters will not like finding out they voted for someone to "represent" the Speaker's views instead of theirs.
My Personal Take on the Special Session.
In the past, I think I would have been angry with how things went down and turned out, but I've come to believe God knows what He is doing as He providentially superintends all that happens. He is always working out all things (Romans 8:28, 11:36; 2 Corinthians 4:15), even this special session, according to His eternal plan which is to give justice to those who refuse to humble themselves before their Creator and to create a humbled people who see Him as the God of love who offers mercy and grace.
God is able to raise up Davids to handle any Goliaths in the legislature that need to be removed, and He will do so at the proper time. No doubt, He is working on that now, even as He worked in my life for a few years before I ran against and defeated a 26-year incumbent Republican who chaired the Senate's Education Committee. The then powerful Tennessee Education Association and sitting Democratic Lt. Governor could not "save" him, and no arm of flesh will save a sitting legislator who God has "weighed in the balances" and "found wanting" (Daniel 5:27).
A Different Good That Could Come from the Special Session.
A political revolution might come at the polls, but a different, more fundamental revolution might come about if the special session showed voters and legislators that we are not constitutionally powerless against the advances of an ever expanding and dictatorial federal government.
In that regard, I point you to language Representative Hulsey got leadership to insert in the bill that was enacted:
The United States Constitution does not prohibit the states from regulating health and medical practices, nor does it require any person to consent to any form of medical treatment, directly or indirectly, in relation to COVID-19;

The right at common law to personal security and the liberty to be free from an unwanted touching of one's limbs and body was retained by the people of this state, and that right includes rights and duties with respect to medical treatment administered by other persons, such as through COVID-19 vaccinations;

Informed consent between patients and healthcare practitioners protects the rights at common law of persons and all such consent must be voluntary and not given under duress, coercion, misrepresentation, or fraud[.]
This language is important because it was drawn from the Ninth Amendment, and it
recognizes that our rights do not come from the Constitution
. In fact, that amendment says
we have pre-constitutional rights that, even though not enumerated, cannot be taken away by the federal government
, because they were "retained by the people."
In my view, recognition of this key constitutional principle has been lacking throughout the legislative bodies of all 50 states and among the American citizenry in general. Citizens and legislative bodies have not known that a provision in the U.S. Constitution authorizes them to push back against federal government mandates that usurp the authority of states to protect our basic and fundamental rights.
These provisions in the enacted bill provide a foundation for restoring the balance the Constitution established between state and federal governments, and the civil liberty that flows from that balance, if citizens and legislators will really embrace them going forward.
I am thankful for those members of the Tennessee legislature that were willing to assert through legislation the rights the people of Tennessee retained by the Ninth Amendment, even if the operative provisions of the bill may prove to be lacking in certain particulars.
Working to restore constitutional government is more fundamental and the effects of success more enduring than working to address any one existential problem, as significant as the COVID problem is. This work had to get started before our Constitution is lost, and this language was a start.
Now, fellow voters, let us endeavor to make sure this "revolutionary" work continues when the legislature reconvenes in January.
---
David Fowler served in the Tennessee state Senate for 12 years before joining FACT as President in 2006.