Governor Lee Calls for Day of Prayer and Fasting
Sep 20, 2019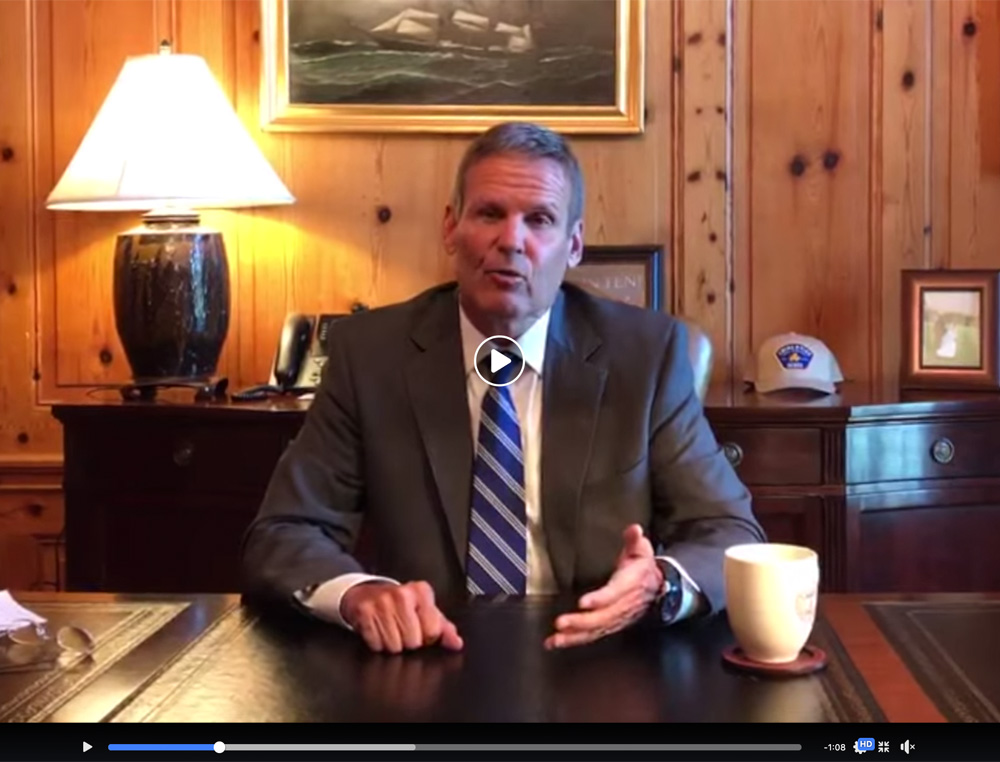 On Wednesday evening, Governor Bill Lee released a video on his Facebook page telling of the number of people who say to him and to his wife, Maria, that they are in their prayers and relaying the fact that, as believers in the power of prayer, he and Maria draw encouragement and strength from that. As a consequence, Gov. Lee said that he was calling all Tennesseans to a Day of Prayer and Fasting on October 10th.
Watch Gov. Lee's announcement.
(You don' t have to be logged on to Facebook to watch the announcement.)

News Source
Gov. Lee Announces October 10 Day of Prayer and Fasting
Gov. Bill Lee's Facebook page
NOTE: FACT provides links to external websites for educational purposes only. The inclusion of any links to other websites does not necessarily constitute an endorsement.