New God-Given Marriage Initiative Challenges Major Supreme Court Ruling
Oct 23, 2019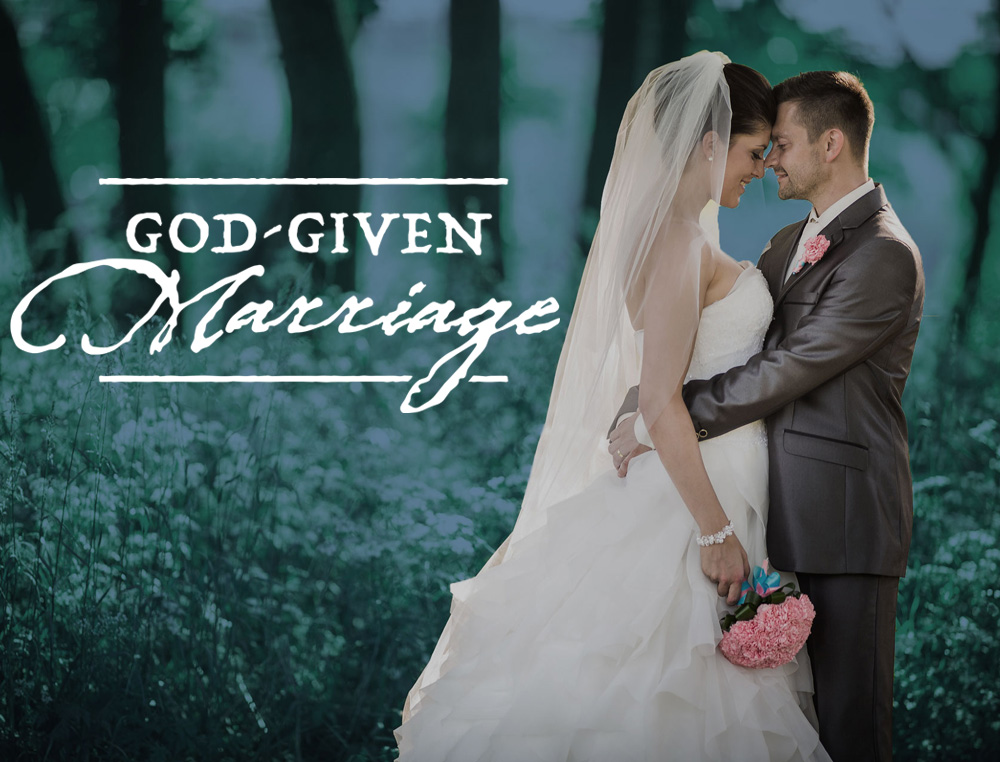 FRANKLIN, Tenn. (October 23, 2019) – Today marks the launch of a new initiative from The Family Action Council of Tennessee (FACT) that challenges the way Tennessee's elected officials have applied the "right to marry" holding in the U.S. Supreme Court's 2015
Obergefell v. Hodges
decision to Tennessee's marriage licensing statutes. FACT is the first organization in Tennessee or in the nation to formally challenge the constitutional limitations of the holding in
Obergefell
.
The initiative, God-Given Marriage, is an educational campaign to help Tennesseans and all Americans understand not just the societal implications of the
Obergefell
decision, but also the limits of the federal judiciary's power in enforcing 14
th
Amendment rights.
This initiative will raise a number of critical constitutional issues created by the holdings of the U.S. Supreme Court's opinion in
Obergefell v. Hodges
regarding a 14
th
Amendment marriage that local officials and the previous gubernatorial administration ignored.
FACT President David Fowler said, "It's a fact that the Supreme Court forgot to explain how people were supposed to exercise their right to this new 14
th
Amendment understanding of marriage."
Fowler continued, "The Court seemed to assume that the states would provide a license by which people would enter into a 14
th
Amendment marriage, but it is a legal fact that no state law and no judicial holding has ever authorized any state or local official to issue a license for a 14
th
Amendment type of marriage. The previous administration acted as if the U.S. Supreme Court now can create state laws through its holdings and told our county clerks to act accordingly. It's constitutionally impossible for a federal court to create a law for a state."
"It is also a legal fact that no court has ever enjoined the enforcement of the provision in Tennessee's Constitution that says, 'Any policy, law, or judicial interpretation purporting to define marriage as other than the historical institution and marital contract between one man and one woman . . . shall be void and unenforceable.' By ignoring this provision in Tennessee's Constitution the previous administration cast a cloud of legal doubt over the legal validity of every marriage license issued to two people of the same-sex since the
Obergefell
decision and the marriage based on that license. The language of the Tennessee Constitution, never enjoined by any court, is very clear," Fowler added.
However, according to Fowler, the fundamental question this initiative raises is whether marriage is an institution given to us by government or whether it is given to us by God.
"The majority in
Obergefell
was very clear in stating that the Court was dealing with '
enacted
law and policy,' and they clearly stated that their opinion should not be read to 'disparage' other understandings of marriage," he said. "This initiative takes the U.S. Supreme Court at its word and will put this fundamental question as to the source of marital rights to the governor and the Tennessee General Assembly by means of a new legislative proposal."
To put marriage back in the hands of men and women of Tennessee and take the creation and definition of marriage out of the hands of the federal government, particularly the U.S. Supreme Court, the initiative will commend to the governor and General Assembly the Marital Contract at Common Law Recording Act for enactment during the 2020 legislative session.
Tennessee voters weighed in on the issue of marriage in 2006. That year eighty-one percent of the votes cast were in favor of an amendment to the Tennessee Constitution that recognized that marriage was a pre-political relationship between one man and one woman as opposed to one created by legislative enactments. A recent scientific poll conducted by FACT showed that 74 percent of Tennesseans think the federal government should stay out of Tennessee marriages.
FACT President David Fowler is available for comment.
For more information about the God-Given Marriage initiative, please visit
GodGivenMarriage.com
.
Media Contact: Laura Bagby, Director of Communications
Phone: (615) 261-1338
Email:
laura.bagby@factn.org
---
The Family Action Council of Tennessee (FACT) was formed in 2006 by a group of citizens concerned about the growing negative impact of public policies on marriage, families, life, and religious liberty. It is led by former Tennessee state Senator and attorney David Fowler.

FACT's mission is to secure the blessings of liberty by advocating for God's design for the family. For more information, visit factennessee.org.