Just How Pro-Life Are Tennessee's Republican Legislators?
Mar 29, 2019
by David Fowler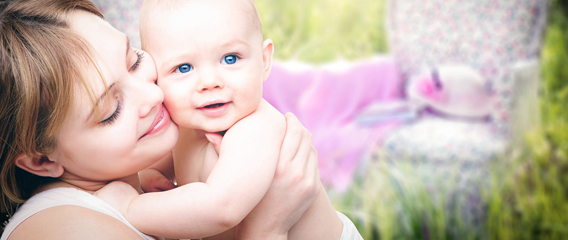 I'm not sure I know what happened Wednesday when pro-life Republican House members split their vote and killed the pro-life bill that would impose more stringent limitations on abortion if the U.S. Supreme Court's decisions on abortion are ever "overrule[d], in whole or in part." I know our Republican legislators are, by and large, pro-life, and I'm thankful for that, but what is going on has made me, and many in the pro-life community, wonder just how deep those pro-life convictions run.

Was There a Substantive Problem with the Bill?
As noted, the limitations on abortion set forth in the bill, House Bill 1029, become effective upon the happening of a contingency—a change in the U.S. Supreme Court's abortion jurisprudence—which contingency has resulted in it being called the "trigger bill."

I support that bill. There is nothing wrong with that bill, in itself. Though a legal question about the bill was raised during the hearing on Wednesday, it was, in my view, more than adequately answered.

Assuming the adequacy of the answer was appreciated, there was no reason in terms of the substantive language of the bill relative to abortion for any solidly pro-life legislator to vote against it. Even the Republicans who voted against it would say that.

So What's the Problem?
The issue, I fear, is being complicated by another pro-life bill that I also support in precept, the so-called fetal heartbeat bill, though, as I've written before, even I wouldn't defend in court the version passed by the House.

Some pro-life legislators believe that a heartbeat bill, even if properly drafted and supported by legislative testimony, is too aggressive constitutionally. They fear it will be held unconstitutional by a federal court and $1–$2 million will be spent "in vain" trying to defend it.

Others believe the trigger bill is too passive, because it's based on some other state having the courage and the fiscal resolve to pass and defend a law that might result in Roe being reversed.

For the 'life' of me, I don't see the conflict between passing them both, assuming the Senate is willing to get the fetal heartbeat bill in as constitutionally a defensible posture as possible and the House will accept that fix.

What's Wrong with Spending .005% of the State Budget to Seek Roe's Reversal?
I have to ask: What is so wrong with the state making a one-time "investment" of up to $2 million to try to bring about the demise of Roe v. Wade in a total budget of more than $38.5 billion?

To put this supposedly "unconscionable" cost of defending the fetal heartbeat bill in perspective, pro-lifers need to understand that we're talking about one half of one percent of the total state budget. The legislature has increased its own administrative budget for this year alone by way of more than $2 million, and, unlike paying a one-time legal bill, this amount will be recurring year after year.

In my opinion, legislators unwilling to spend such a paltry amount, comparatively speaking, on trying to defeat Roe are just not that pro-life.

The Trigger Bill Has Value, Too
Defeating Roe, however, is an uphill climb; thus, having the trigger bill passed and on the law books for when that day comes also seems to me a good, pro-life thing to do.

Predicting today that the legislature will be as strongly pro-life when Roe is reversed as it is now is presumptive. Passing the law now avoids that presumption and is based on a well-proven legislative axiom: It takes more work to pass a law when public opinion may be against you than to prevent the repeal of the desired law when it is already on the books. Get what you want while you can.

But some appear to be afraid that one bill will pass and not the other, and then those who "lose" will think the enacted policy is not the best one we could have had. So each "group" is trying to impose its will on the other.

Who Is Really Pro-Life?
I submit that those who are really pro-life should put aside this either/or perspective and pass them both and pass them with language that ensures their compatibility.

I am committed to doing that because trying to get Roe reversed while also making sure that if that effort fails, Tennessee has the most pro-life laws possible already on the books when that reversal finally comes, is to me the most pro-life position.

Fighting over which of the two strategies is best, when neither necessarily or logically excludes the other, is not very pro-life to me.
---
David Fowler served in the Tennessee state Senate for 12 years before joining FACT as President in 2006.