FACT's New Initiative Gets Press Coverage on First Day
Oct 24, 2019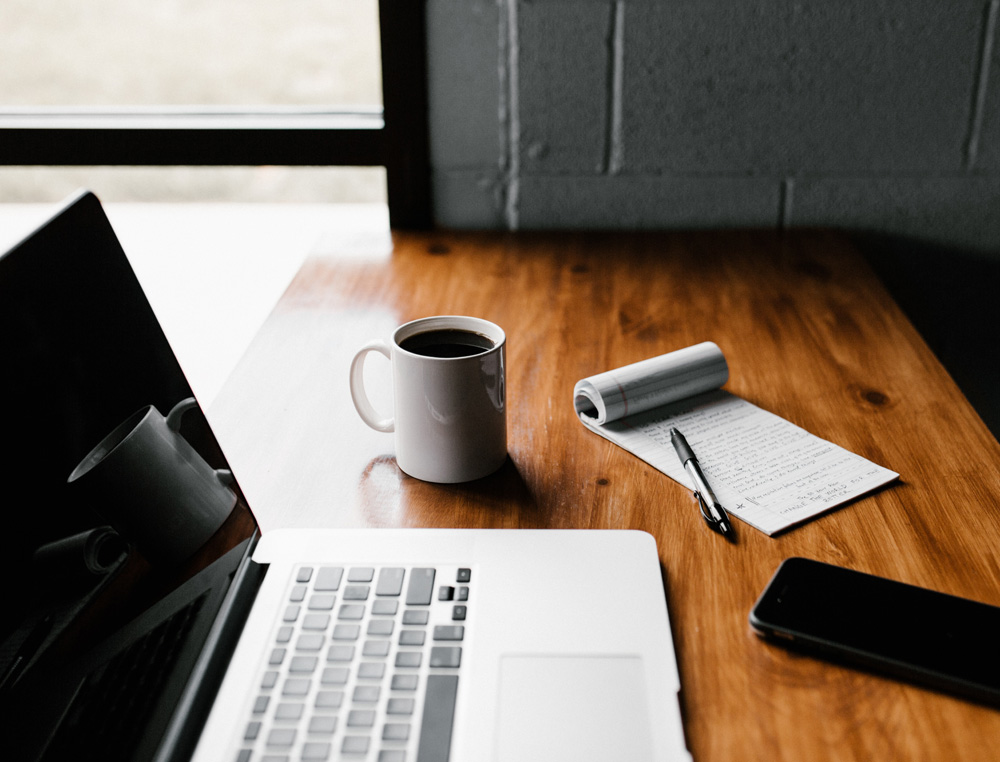 Yesterday, on the first day of launch, FACT got some press coverage from two conservative Christian news outlets for the God-Given Marriage Initiative.
Earlier in the day on October 23,
The Daily Citizen
, a Focus on the Family website, tweeted, "The @factennessee has a plan to retake the power to define marriage out of the hands of nine unelected, unaccountable judges and return it to the states where it belongs."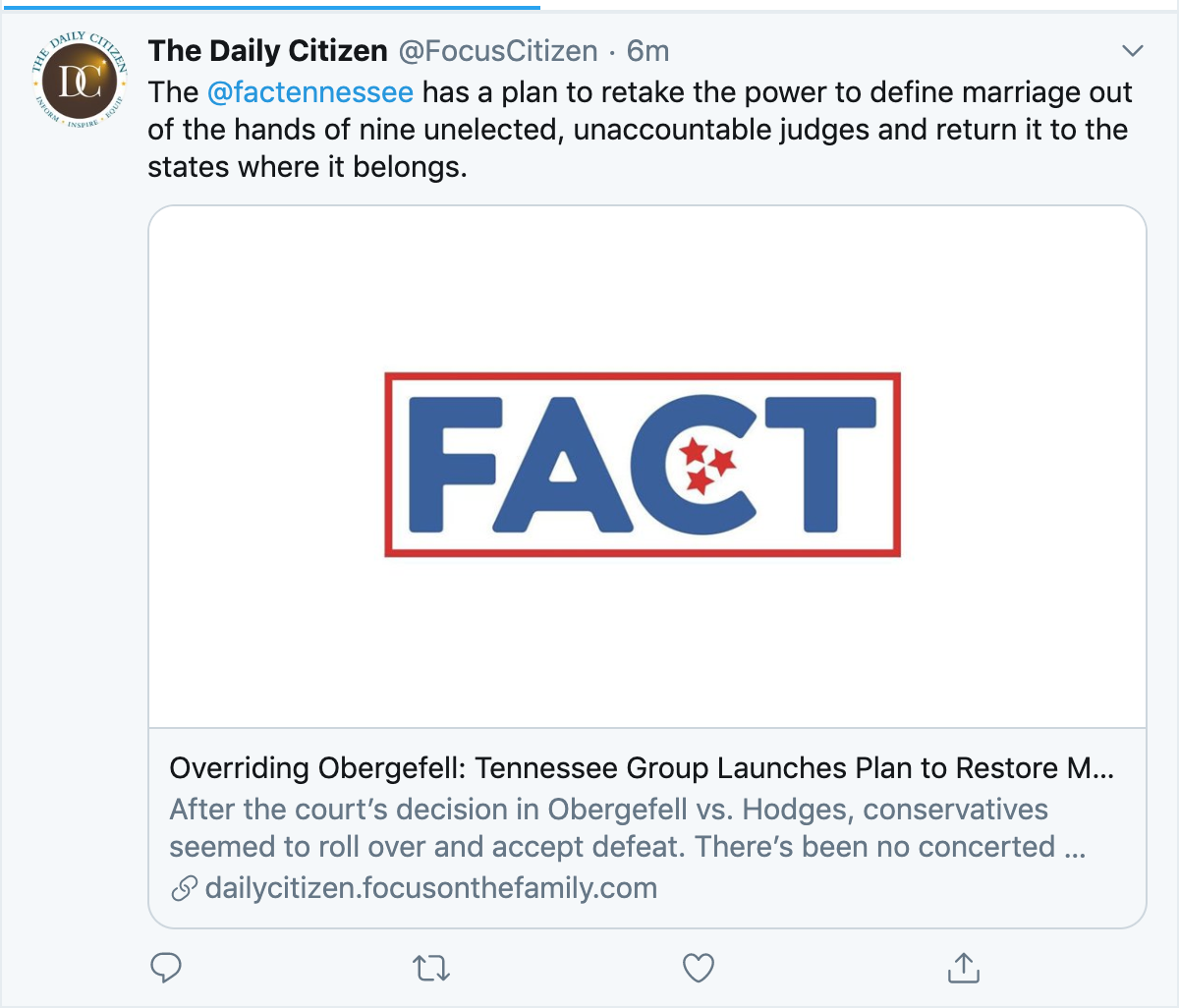 "In this positive piece, Zachary Mettler wrote, "After the court's decision in
Obergefell vs. Hodges
, conservatives seemed to roll over and accept defeat. There's been no concerted effort to push back against the
Obergefell
decision. Until now."
Read the entire
The Daily Citizen
writeup:
https://dailycitizen.focusonthefamily.com/overriding-obergefell-tennessee-group-launches-plan-to-restore-marriage-to-the-states/
Family Research Council picked up our story about the launch of God-Given Marriage and sent out an email blast to its donor base later in the evening on October 23.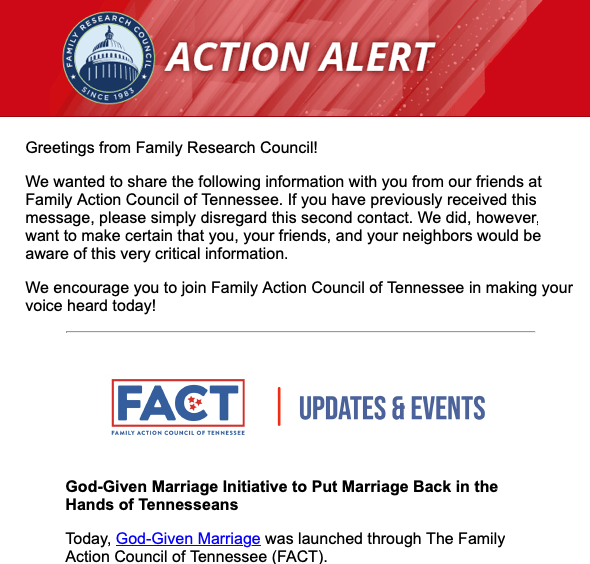 Won't you help us get the word out? Find out and share more about the God-Given Marriage Initiative.