WSMV News Channel 4 Interviews David
Jan 9, 2020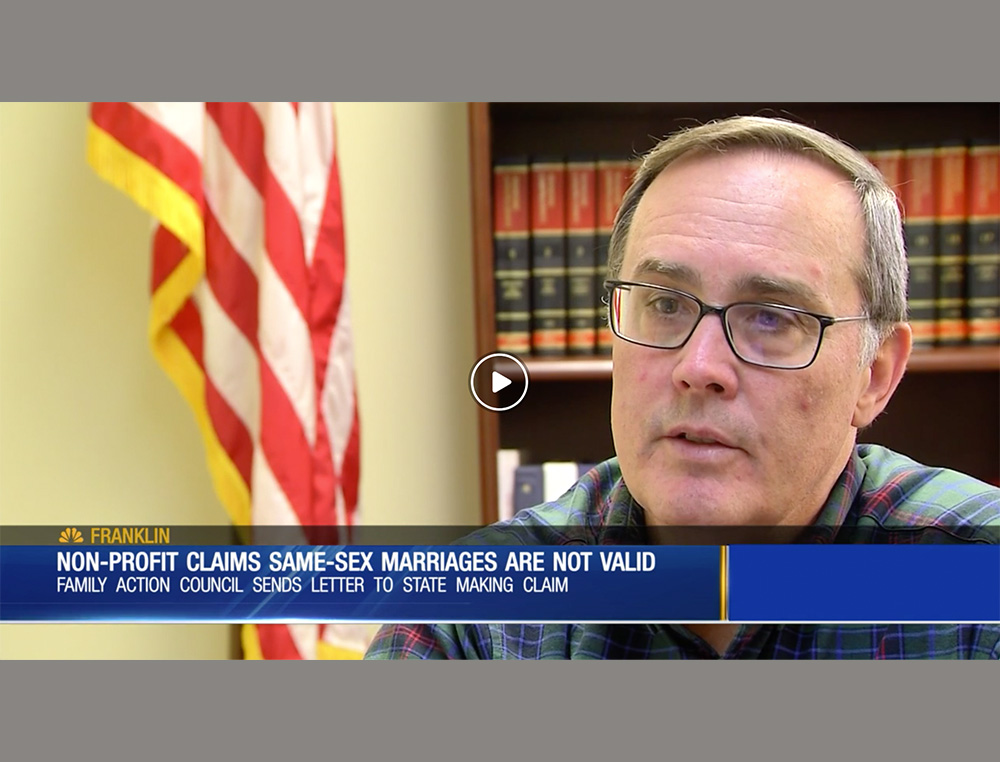 Recently, Forrest Sanders from WSMV News Channel 4 stopped by FACT's headquarters to interview FACT President David Fowler about the letter he sent to Tennessee county clerks concerning marriage licenses.
Here is Sanders' write-up about it:
Attorney sends letter to Tennessee clerks' offices claiming same-sex marriages are invalid
An attorney with a Franklin-based non-profit has a lot of people talking after a letter was sent to Tennessee clerks' offices. In it, the attorney claims same-sex marriages in the state aren't valid.
"The people of Tennessee made a law in their constitution that says any policy, law or judicial interpretation purporting to define marriage as anything other than a man and a woman is void and unenforceable," said attorney David Fowler of the Family Action Council of Tennessee.
Read More