Abortion Is Magical?
Dec 20, 2019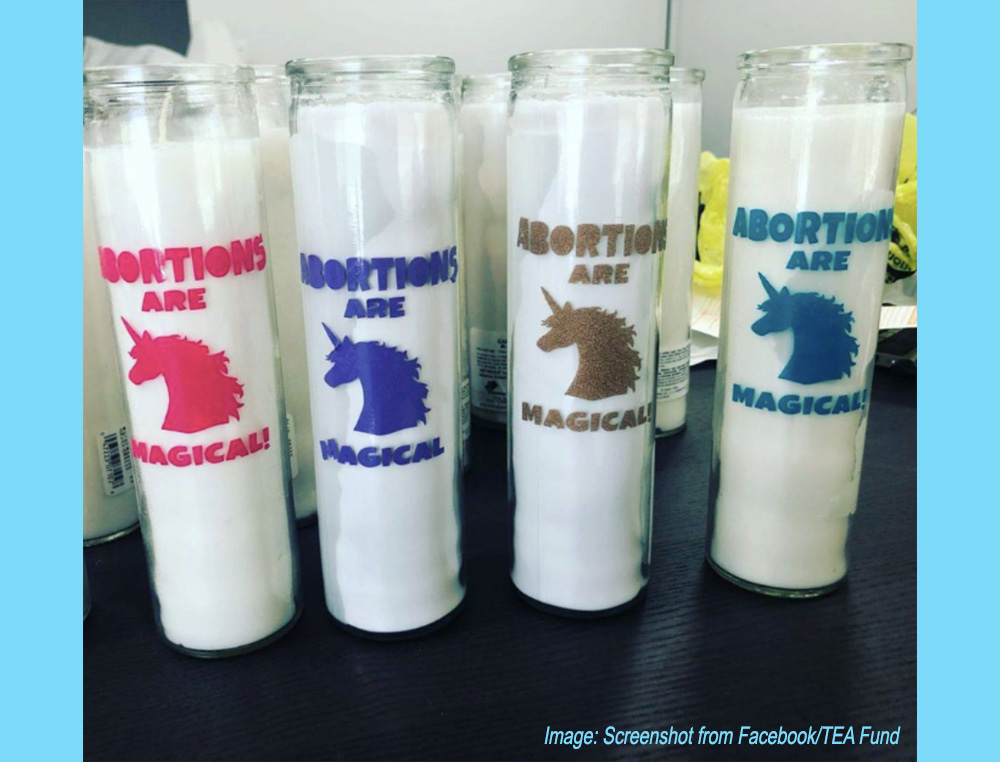 At its annual holiday party, the pro-abortion Texas Equal Access Fund (TEA Fund) is giving each of its volunteers a prayer candle that says, "Abortions Are Magical" and features a silhouette of a unicorn head. These "party favors" that represent death come in four colors, hot pink, purple, sparkly gold, and teal.
In a separate post, TEA Fund said, "Abortions are magical for most people who have them, and refuting that [idea] just increases stigma around abortion."
Live Action's president, Lila Rose, countered with, "Abortion is not 'magical,' abortion is murder. Abortion is the violent destruction of a defenseless human child by ripping apart, poisoning, or suctioning them to death."
Picking up on the irony of a prayer candle truly representing death during one of the holiest times of the year, Family Research Council's Tony Perkins said, "To the rest of the world, Christmas is about birth—not death. It's a celebration of the most unplanned pregnancy of all. The real light, Jesus Christ."

News Sources
No Longer 'Safe, Legal, and Rare': Pro-Abortion Group Makes 'Abortions Are Magical' Prayer Candles
Faith Wire
A Pro-Abortion Group's Holiday Party Favors Say 'Abortions Are Magical'
Daily Caller
Group offers 'Abortions are Magical!' candles for holidays
World Net Daily
Anger Flickers over Abortion Candle
Family Research Council
NOTE: FACT provides links to external websites for educational purposes only. The inclusion of any links to other websites does not necessarily constitute an endorsement.