Legislature to Recess, Capitol Closed to Public Due to COVID-19
Mar 20, 2020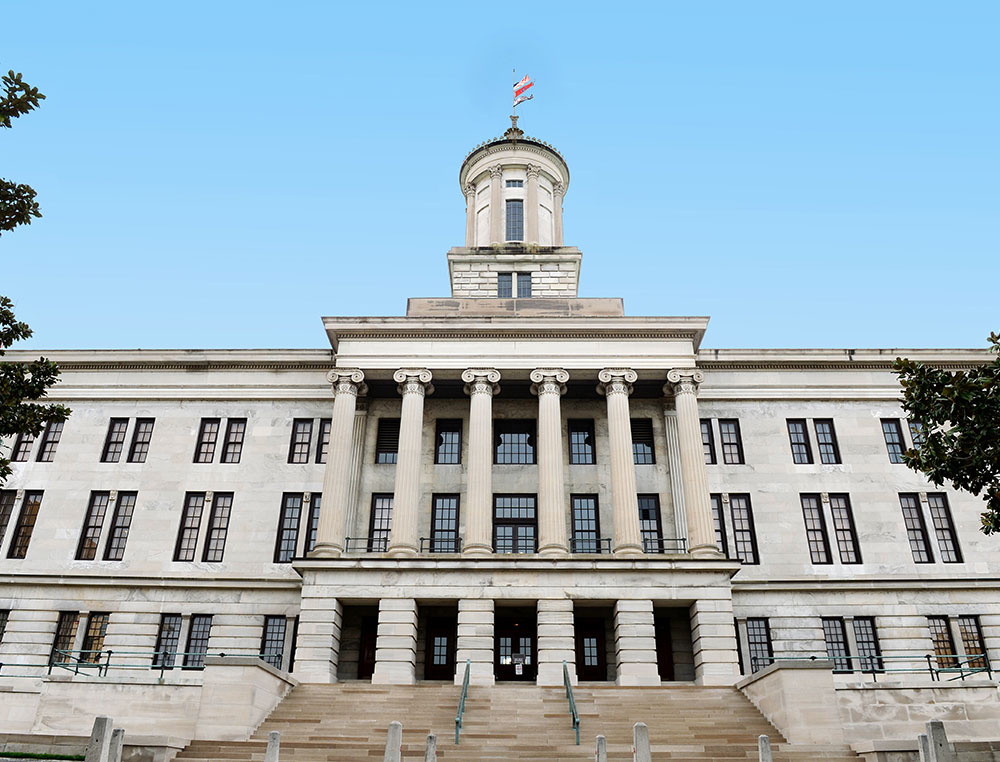 After Governor Bill Lee announced a state of emergency last Thursday in response to the coronavirus outbreak, Lt. Gov. Randy McNally and House Speaker Cameron Sexton issued a joint statement on the Tennessee General Assembly website limiting access to the Capitol by the public but assuring that "the citizens of Tennessee will still be able to access the work they have elected us to do through the livestreaming services available on our website."
On Friday, Gov. Lee announced the closure of the Capitol to the public for tours and visitation, but explained that the Capitol would remain open for regular legislative business.
Then on Monday, Lt. Gov. Randy McNally and House Speaker Cameron Sexton issued another joint statement, which said, "In the best interests of public health, we have jointly decided to limit all remaining legislative business to fulfilling our constitutional requirement of passing a balanced budget, and any associated actions that will ensure Tennessee can keep its doors open. . . Passing an amended budget now and recessing will allow the General Assembly to focus on an immediate plan of action, while still determining needs down the road."
The Tennessee Legislature adopted a $39.8 billion budget Thursday night and then recessed with the intention of reconvening June 1.
This means that the bills we were actively lobbying this legislative session, including the Rule of Law Life Act, which was scheduled for the House Public Health Subcommittee on Tuesday, are effectively on hold until June.

News Sources
General Assembly votes on budget, leaves Nashville
Daily Memphian
Tuesday Capitol updates: Lawmakers will return to Capitol June 1 to resume business
Tennessean
Joint Statement from Governor Bill Lee, Lt. Governor Randy McNally and Speaker Cameron Sexton
TN.gov
Tennessee General Assembly
Capitol.tn.gov
Gov. Bill Lee Issues Executive Order Declaring State of Emergency in Response to COVID-19
TN.gov
State of Tennessee Executive Order
TN Secretary of State PDF
Gov. Lee closes Capitol to visitors, tours
Nashville Business Journal
Decision to close Capitol, legislative office building to the public amid coronavirus outbreak faces criticism
Tennessean
NOTE: FACT provides links to external websites for educational purposes only. The inclusion of any links to other websites does not necessarily constitute an endorsement.