Samaritan's Purse's Central Park Field Hospital to Close in Wake of LGBT Opposition
May 8, 2020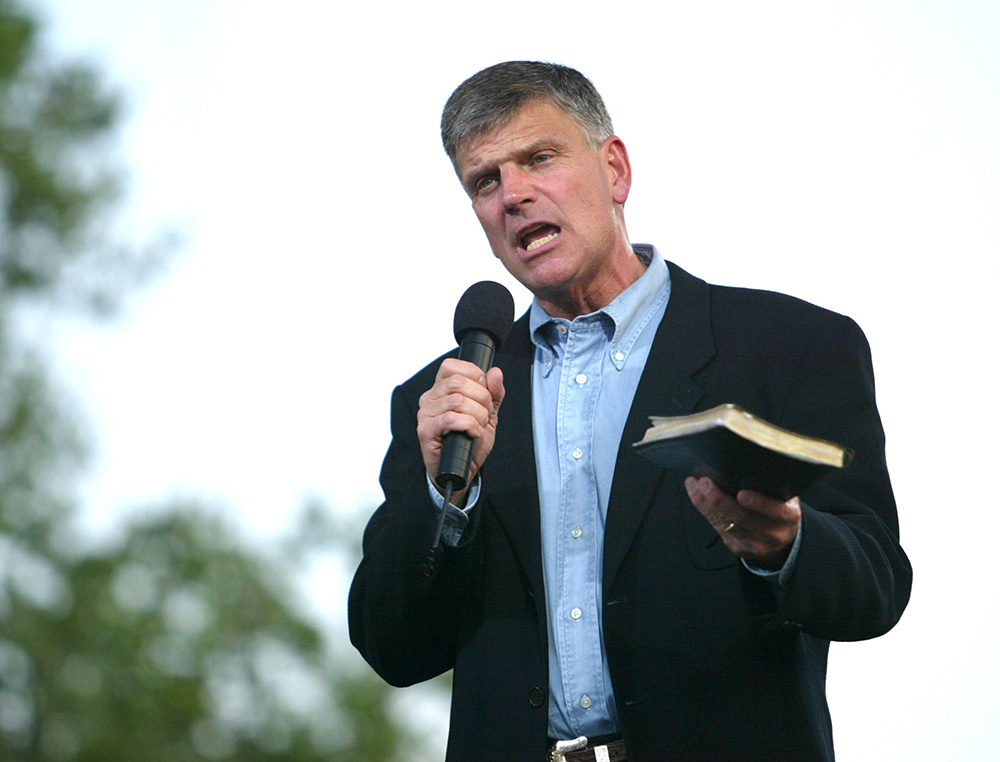 At the beginning of April, Franklin Graham's evangelical humanitarian aid organization Samaritan's Purse responded to the high number of New Yorkers struggling with coronavirus by partnering with Mount Sinai Hospital to handle overflow COVID-19 patients through a field hospital set up in Central Park. But because the organization believes in one-man, one-woman marriage, LGBT activists in the city have continued to rail against the humanitarian efforts.
Two weeks after the hospital went up, activists for the Reclaim Pride Coalition protested while holding up signs that read "help not hate." One of the activists, Jay Walker, questioned, "How was this group ever considered to bring their hatred and their vitriol into our city at a time of crisis when our people are fighting a pandemic?"
But worries that Samaritan's Purse would discriminate against LGBT patients were unfounded. Franklin Graham explained, "We provide our services to everyone regardless of race, ethnicity, religion, sexual orientation. We don't discriminate. Period." Graham further explained in a press statement defending organizational efforts in New York City, "Our Christian faith compels us—like the biblical Good Samaritan—to love and serve everyone in need, regardless of their faith or background."
Even so, while the North Carolina-based ministry literally has treated some 315 patients with COVID-19, another proponent of today's antibiblical sexual ethic, New York City Council Speaker Corey Johnson, released a statement on Twitter on May 1 asking Samaritan's Purse to leave.
"It is time for Samaritan's Purse to leave NYC," said the openly gay Johnson. "This group, led by the notoriously bigoted, hate-spewing Franklin Graham, came at a time when our city couldn't in good conscience turn away any offer of help. That time has passed."
But not every New Yorker who believes in same-sex "marriage" agrees that Samaritan's Purse is bigoted and must leave the city. Whitney Tilson, a 53-year-old retired hedge fund manager who claims he isn't particularly religious, had never heard of Samaritan's Purse until the organization erected a field hospital across from his apartment. He was impressed by the organization's efforts to help New Yorkers, so he decided to volunteer.
"I have no doubt they are delivering world-class critical care to my fellow New Yorkers stricken with COVID-19," Tilson said. "Every single person I've met has been a genuinely nice person and very competent and good at their job." When asked by perplexed liberals how he can support Samaritan's Purse when he doesn't share the organization's religious views, Tilson simply stated, "I'm supporting a hospital that is saving people's lives. I'm not endorsing the ideology of the founder of the organization."
Since the number of new hospitalizations for critically ill coronavirus patients has fallen, the field hospital will close its doors as early as today. Samaritan's Purse and Mount Sinai released a joint statement on Tuesday with more details. "Mount Sinai Health System and Samaritan's Purse continue to closely monitor the outbreak, and we anticipate that it will take approximately two weeks to treat these last patients and subsequently decontaminate and remove the tents," the statement said.
News Sources
Mount Sinai Ends Partnership With Evangelical Group
Patch.com
Samaritan's Purse Hospital in Central Park To Close
MinistryWatch
NYC Councilman: 'Continued presence' of Christian charity saving pandemic patients is 'painful' for LGBTs
LifeSiteNews
NYC Council speaker demands Samaritan's Purse to leave over homosexuality views
Christian Post
Franklin Graham Statement on Objections to Samaritan's Purse Emergency Field Hospital Serving COVID-19 Patients in New York City
Samaritan's Purse
New York City owes Samaritan's Purse its gratitude, not anti-Christian bigotry
Washington Examiner
Under fire from many, Samaritan's Purse finds an unlikely champion
Religion News
Stop Harassing Samaritan's Purse
National Review
Opposition to Samaritan's Purse Central Park Field Hospital Grows
MinistryWatch
NOTE: FACT provides links to external websites for educational purposes only. The inclusion of any links to other websites does not necessarily constitute an endorsement.