Will TN Let Abortion Clinics Keep Getting Away with Murder?
Apr 17, 2020
by David Fowler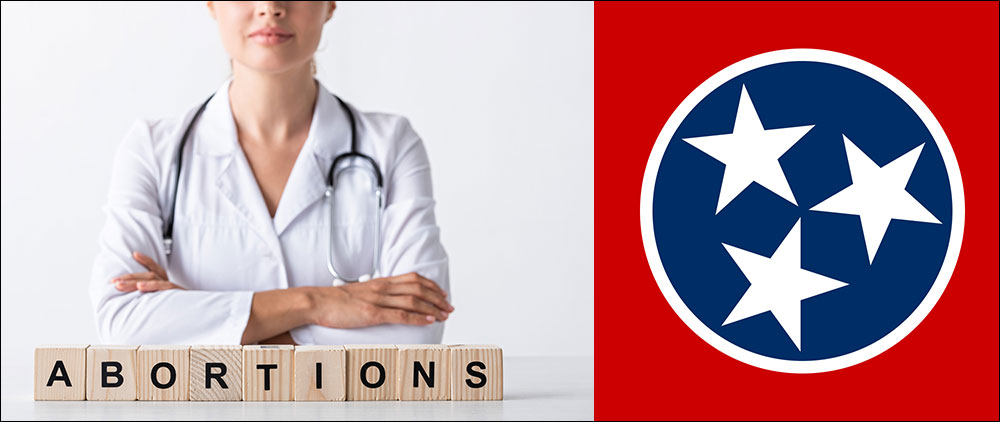 This week several Tennessee abortion clinics sued to have a federal district court in Nashville prevent Governor Lee's executive orders on social distancing and essential services from applying to their abortion practice. Parts of the press release about it were most amusing, even made me chuckle, but not for long.
The
press release
quoted the ACLU of Tennessee as follows:
While we must all do our part to protect our communities from the spread of COVID-19, the actions our state government takes must be driven by science and public health, not politics.
Funny, I thought science was driving the governor's executive orders, otherwise life would be going on as usual.
Next was this line from the ACLU:
Abortion is time sensitive and essential, and is not an elective procedure. You cannot just press pause on a pregnancy. During this pandemic, women must still have access to a full spectrum of reproductive health care, including abortion, to protect their health. (emphasis added)
It is true that
pregnancy
is a time-sensitive matter because it results in the birth of a human being at around nine months whether one is ready or not. But pregnancy is not a disease that gets worse if left untreated.
It is also beyond the pale for abortion clinics that do early-term abortions for women whose
medical
"condition" is such that it can be performed in a clinic rather than a hospital to claim its abortions are "not an elective procedure."
As my law professor friend Gerry Bradley once wrote, "
Roe
makes clear that abortion solves not the problem of pregnancy, but of rearing a child." After all, it's not like the governor's executive order takes the possibility of making an adoption placement off the table. An unborn child doesn't have to be killed to avoid parenting.
This is what makes the claim that abortion is "reproductive
health care
" such a misnomer. Being pregnant is not itself a sickness.
Nausea
during early pregnancy
is
a sickness, but health care for nausea does not require the death of the baby.
Then, we have this interesting statement from the Center for Reproductive Rights:
We have filed this case to protect the constitutional rights of women in Tennessee who need access to essential, time-sensitive abortion care. All signs indicate that this crisis will not be over soon, and patients cannot wait until it is. Leading medical experts have been clear that COVID-19 responses should not ban abortion care. (emphasis added)
Read that last line again. "Abortion
care
?" I chuckled at this phraseology.
Do they really think we are so stupid as to believe these physicians care about the health of the third human being involved in the procedure? Do they think that any human in line to be killed would say he or she is being cared for when given no opportunity to provide an opinion on the matter?

What Brought My 'Amusement' to an End
But, you say, "They do have a point about the 'constitutional rights of
women
in Tennessee.' Right?" Not so fast there.
The only reason it
seems like
the Court can give constitutional rights to "
women
"—a whole body of people—is because the Supreme Court has made yet one more exception from the normal rules for the sake of abortion: It allows third parties—abortion clinics—to sue for the rights of
other
people, potential patients.
As Justice Thomas recently said,
Ordinarily, plaintiffs cannot file suits to vindicate the constitutional rights of others. But the Court employs a different approach to rights that it favors. So in this case and many others, the Court has erroneously allowed doctors and clinics to vicariously vindicate the putative constitutional right of women seeking abortions.1 (emphasis supplied)
In other words, when it comes to abortion, the Court applies different rules as to who can sue. And without this aberration from the normal rules of what is called "standing," the Court could only resolve a dispute between a
particular woman
and the state over the law.
But, when the Court allows a clinic—
which has no constitutional right to perform abortion procedures
—to sue over the rights of a potential patient and the state is prohibited from enforcing its law
against the clinic,
well, that effectively extends the court's ruling to
everyone
.

Summing Up the Problem When Abortion Clinics Sue
Here is a constitutional fact: The U.S. Supreme Court has no power other than to decide who wins in a particular dispute between particular parties over the application of the law
as between them
.
Now, apply that fact to abortion clinics. Since an abortion clinic has no constitutional right to perform abortions,
there can be no constitutional dispute between a clinic and the state over a law that applies to the clinic.
Do you now see why letting clinics sue is special treatment for abortion?

What Should the State do in Light of This?
What this means is that the state should challenge the right of abortion clinics to sue for other people's constitutional rights in every abortion case from now on, because we have a different originalist-leaning majority on the Court.
The Court needs to revisit this issue of third-party standing and raising this issue doesn't cost the state one dime more once it has been sued.
Our governor and state legislators should never give the Supreme Court any broader powers than are constitutionally given to it or give away more power to claimants to sue than they have a right to. For them to do otherwise is to give away more rights belonging to the whole people of Tennessee than is constitutionally required.
Thankfully, the attorney general raised the issue of third-party standing in the current lawsuit. Not doing so would have been tantamount to letting abortion clinics get away with murder.
We appreciate Governor Lee and Attorney General Slatery working to put the health care of all Tennesseans over "abortion care" for people who aren't even sick.
NOTES
1.
Whole Woman's Health v. Hellerstedt
, 136 S.Ct. 2292 (2016) (Thomas, J., dissenting).
---
David Fowler served in the Tennessee state Senate for 12 years before joining FACT as President in 2006.