Kellogg Goes LGBT Crazy
Nov 1, 2019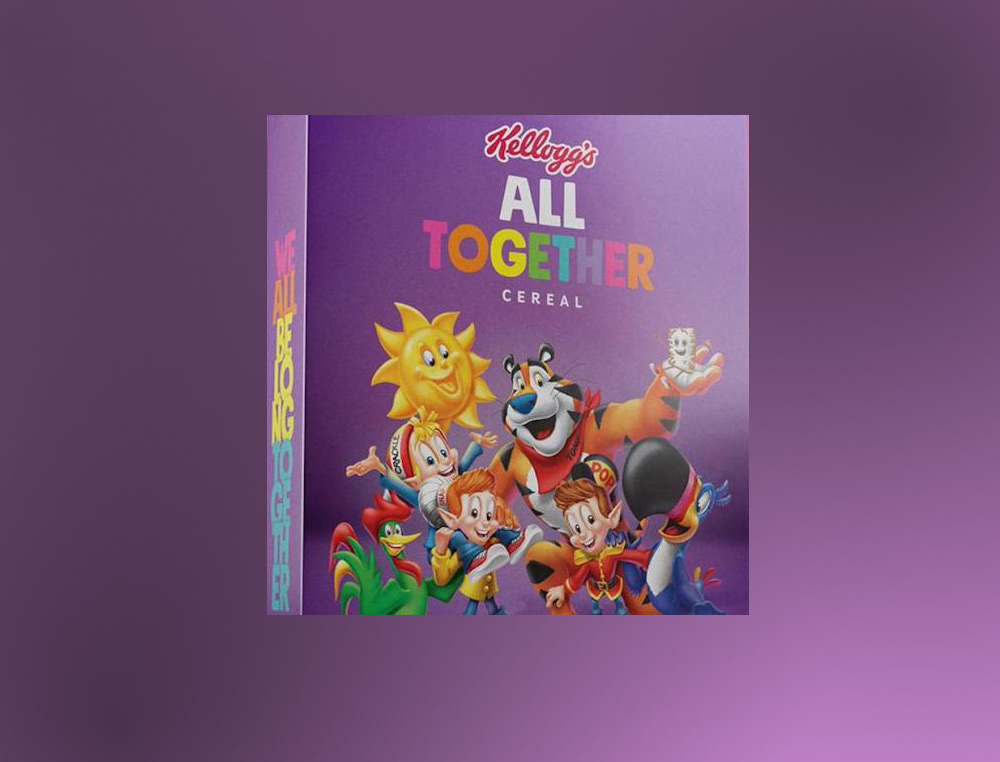 Kellogg has just unveiled a limited-edition cereal featuring the cartoons from Corn Flakes, Froot Loops, Frosted Flakes, Frosted Mini Wheats, Raisin Bran, and Rice Krispies to tout the pro-LGBT agenda.
Calling its variety pack of cereals "All Together," Kellogg says it is a "symbol of acceptance no matter how you look, where you're from, or who you love," and plans on donating $50,000 to the Gay & Lesbian Alliance Against Defamation (GLAAD) "to support their anti-bullying and LGBTQ advocacy work." The box is even purple to reflect its solidarity with last year's "Spirit Day," a campaign that shows support for LGBT youth.
Sadly, as one of the cereal manufacturers that parents used to love and trust because the company seemed to be "kid-friendly," Kellogg has continually been going the way of the Left's identity politics. Kellogg is no stranger to LGBT causes, having been awarded the "Partner in Respect" label from the Gay, Lesbian & Straight Education Network (GLSEN) in the past and having continually trumpeted its awards for "diversity" and "inclusion."
Says conservative pundit Todd Starnes, "One of the nation's largest makers of cereal wants you to have a breakfast time conversation with your kids about sex and gender."
Find out more about the other troubling causes that Kellogg supports at
2ndVote
.

News Sources
Kellogg announces special pro-gay breakfast cereal to raise money for 'LGBTQ advocacy work'
LifeSiteNews
Purple and sweet pro-LGBT propaganda on the breakfast table
OneNewsNow
2nd Vote Score of the Kellog Company
2ndVote
NOTE: FACT provides links to external websites for educational purposes only. The inclusion of any links to other websites does not necessarily constitute an endorsement.